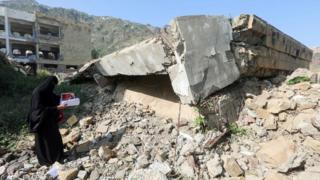 US Defence Secretary Jim Mattis and Secretary of State Mike Pompeo have both called for a swift ceasefire in Yemen.
Mr Mattis said the US wanted to see all sides around the negotiating table and an end to air strikes within 30 days.
In a separate statement, Mr Pompeo said UN-led negotiations to help end the civil war should resume next month.
Yemen faces a growing humanitarian disaster as the four-year-old conflict drags on.
US President Donald Trump's administration is under growing pressure over its support for the Saudi-led coalition that backs the Yemeni government against Houthi rebels.
Critics say coalition bombing is causing an unacceptable number of civilian deaths and fuelling the humanitarian crisis.
The murder of the journalist, Jamal Khashoggi, in the Saudi consulate in Istanbul has intensified the focus on the US-Saudi relationship.
What have the US officials said?
Mr Mattis, speaking at the US Institute of Peace in Washington, said the US had been watching the conflict "for long enough".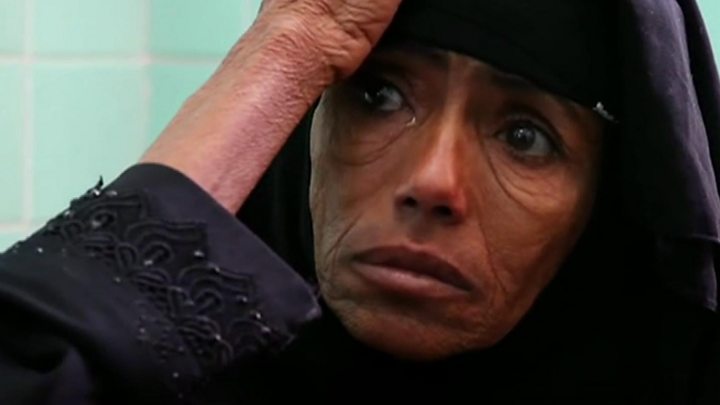 "We have got to move towards a peace effort here, and we can't say we are going to do it some time in the future. We need to be doing this in the next 30 days," he said.
He added that all sides were being urged by the US to meet UN special envoy Martin Griffiths in Sweden in November and "come to a solution".
In a separate statement, Mr Pompeo called for all coalition air strikes in Yemen's populated areas to stop. He also urged Houthi rebels to cease firing missiles into Saudi Arabia.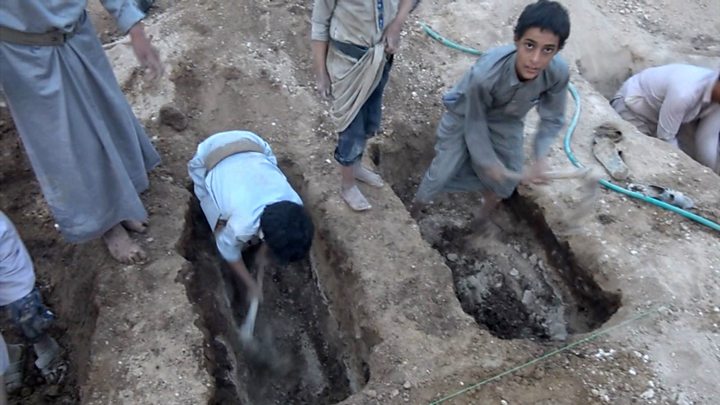 "It is time to end this conflict, replace conflict with compromise and allow the Yemeni people to heal through peace and reconstruction," he said.
Mr Pompeo said peace talks planned by Mr Griffiths for November would aim to "implement confidence-building measures to address the underlying issues of the conflict, the demilitarisation of borders and the concentration of all large weapons under international observation".
Why is there a war in Yemen?
Yemen has been devastated by a conflict that escalated in early 2015, when Houthi rebels seized control of much of the west of the country and forced President Abdrabbuh Mansour Hadi to flee abroad.
Alarmed by the rise of a group they saw as an Iranian proxy, the UAE, Saudi Arabia and seven other Arab states intervened in an attempt to restore the government.
Almost 10,000 people – two-thirds of them civilians – have been killed and 55,000 others injured in the fighting, according to the United Nations.
The fighting and a partial blockade by the coalition has also left 22 million people in need of humanitarian aid, created the world's largest food security emergency, and led to a cholera outbreak that is thought to have affected a million people.


Source BBC News