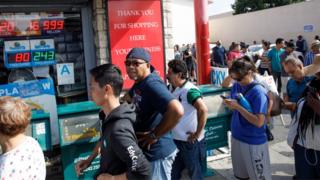 At least one winning ticket has been reported, in South Carolina, for the largest lottery jackpot in US history.
The winner will take home a whopping $1.6bn (£1.2bn) in the Mega Millions draw.
Lottery officials in South Carolina said one ticket with all six winning numbers had been sold in the state.
The competition, which saw 15 "second-tier" tickets scoop about $1m each, had people lining up at service stations and stores nationwide.
The huge jackpot had lottery ticket buyers speculating on what they would do with the money. Some dreamt of buying an island or a fast car, others of opening shops and creating jobs.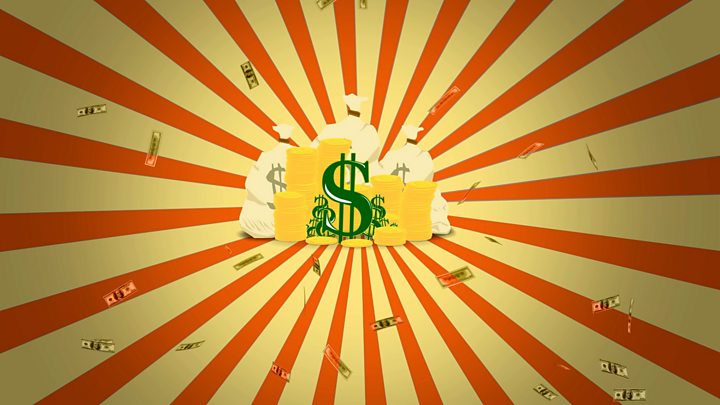 The jackpot numbers were: 28, 70, 5, 62, 65, with a Mega Ball of 5. The odds of choosing those numbers were said to be one in more than 300 million.
It remains to be seen whether there is more than one winning ticket holder.
The cash payout for a single winner is $913m after tax, or they can opt to have it paid out in instalments over 29 years.
The Mega Millions draws – tickets are sold in 44 US states, the District of Columbia and the US Virgin Islands – have failed to produce a top prize winner since July.
The competition was created in 2002 and has seen a number of changes to the rules over the years that have reduced the odds of winning, leading to larger jackpots.
Top five US previous jackpot wins
$1.58bn: A Powerball win in 2016. The prize was split three ways by ticket holders from California, Florida and Tennessee
$758.7m: Won in 2017 by mother-of-two Mavis Wanczyk from Massachusetts. She said she had picked the numbers based on relatives' birthdays
$656m: A Mega Millions top prize win in 2012, shared between three winners who purchased tickets in Maryland, Kansas and Illinois
$648m: Another Mega Millions win, this time in 2013 by two ticket holders; a woman in Georgia and a man in California
$590.5m: A Powerball jackpot won by an 84-year-old Florida woman


Source BBC News