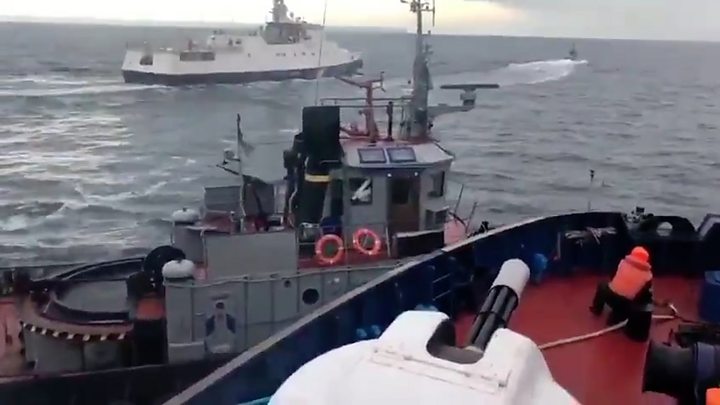 Ukraine has declared martial law, after Sunday's capture of three of its naval vessels and 23 crew members by Russia.
After heated debates, lawmakers backed President Petro Poroshenko's request to bring in martial law that would last 30 days starting from 28 November.
The authorities can now restrict public rallies and regulate the media. Some MPs fear Mr Poroshenko could suspend a presidential poll on 31 March 2019.
Sunday's naval clash was off the coast of Crimea, annexed by Russia in 2014.
Russian coastguard ships opened fire, before its special forces stormed the Ukrainian vessels. Between three and six Ukrainians were injured.
Ukraine said it was a Russian "act of aggression". Moscow said the ships had illegally entered its waters.
The naval clash is the first time Russia and Ukraine have come into open conflict in recent years, although Ukrainian forces have been fighting Russian-backed separatists and Russia volunteers in the east since 2014.
A number of Western countries condemned Russia's actions.


Source BBC News