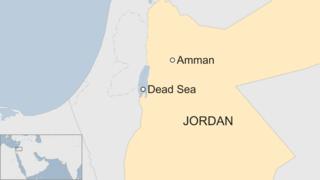 At least seven people have been killed and 16 more are missing after flash floods struck an area near the Dead Sea in Jordan, officials say.
Most of those killed and missing were students on a trip, civil defence sources said, but this was not confirmed.
Prime Minister Omar Razzaz is reported to be overseeing a rescue operation at the Zara Maeen hot springs area.
Search teams have so far rescued 11 people, Reuters reported.
Some of them are said to be in a serious condition.


Source BBC News