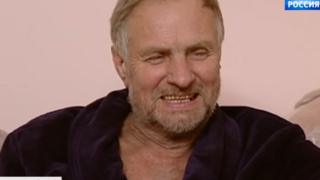 A pensioner has survived three weeks in the Siberian wilderness with only his trusted dog to keep him from freezing.
The relatives of 65-year-old Viktor Vinogradov feared the worst when he didn't come back from a mushroom-picking outing with only his pitbull Thor for company, not far from the family summer house in Krasnoyarsk region, the Rossiya TV channel reports.
The local authorities and more than 200 volunteers scoured miles of forest, but found no trace of either man or dog. Last week his distraught daughter Tatiana said the search was over.
But then four days later, Mr Vinogradov phoned home. He was alive, if a lot thinner, and waiting for them with Thor near the village of Kuskun – more than 20 km (12 miles) from where he'd set off.
You may also be interested in:
Siberian pupils go to school at -50C
Siberian truants build their own pub
Police on bear-watch for forest birth
"They lived off rowanberries," Tatiana told Interfax news agency, and collected drinking water from forest streams.
"Dad hunted mice and cooked them over a fire for the dog. Later they found a hunter's hut and a half-bottle of cooking oil, which they rationed out between them. It was enough to keep their strength up," she added.
Mr Vinogradov said he and Thor had got lost after heading back into the woods to avoid a bear and her cub – not an uncommon sight in Siberia.
Weeks later, he heard the sounds of forestry workers nearby and rushed out to ask whether he could use their mobile phone to contact his family.
The Vinogradovs were soon reunited, and are recovering well from their adventure. Thor is eating baby food to build his strength up, Rossiya TV said.
Reporting by Damien Sharkov and Martin Morgan
Next story: Finns escape screens in phone-free bar
Use #NewsfromElsewhere to stay up-to-date with our reports via Twitter.




Source BBC News