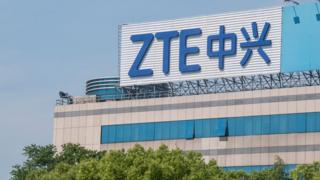 Shares in Chinese tech giants Lenovo and ZTE have fallen sharply after a media report that Beijing had inserted spying devices into US computers.
Unnamed US national security officials, quoted by Bloomberg, said microchips were found in gadgets used by US government agencies.
Lenovo's shares fell more than 15%, while ZTE lost more than 10%.
Lenovo said it did not source parts from Supermicro, the firm at the centre of the allegations.
ZTE has declined to comment.
According to the report, Supermicro is said to have supplied servers that allegedly contained the malicious hardware.
On Thursday, Apple and Amazon denied that their computer systems were among those reportedly containing the devices.


Source BBC News