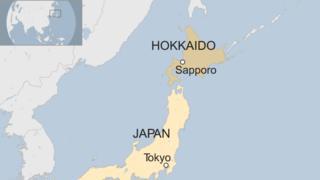 A huge explosion and fire has hit a restaurant in the northern Japanese city of Sapporo.
Initial reports on Japanese media suggested at least 20 people were injured, with some rushed to hospital in ambulances.
The cause of the explosion in the Toyohira district is not yet known.
Images on social media initially showed flames rising from the area with debris all around, and later firefighters tackling several collapsed buildings.
Police have sealed off the area amid fears of more explosions.


Source BBC News