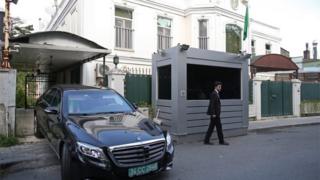 Turkey is widening its search for clues to the disappearance of Saudi journalist Jamal Khashoggi to include the Saudi consul's Istanbul residence.
The consulate itself, where Mr Khashoggi was last seen on 2 October, was searched by Turkish investigators on Monday for the first time.
Pressure is growing on Saudi Arabia to give a full explanation of what happened to him.
US Secretary of State Mike Pompeo has been meeting King Salman in Riyadh.
Turkish officials believe Mr Khashoggi was murdered by Saudi agents but the Saudis have denied this.
However, US media are reporting that the Saudis may be preparing to admit that Mr Khashoggi died as a result of an interrogation that went wrong.
Overnight, Turkish police completed a search of the consulate after being allowed in by Saudi authorities.
The decision to widen the search to the consul's residence was announced to reporters by Foreign Minister Mevlut Cavusoglu.
Turkish sources say cars with diplomatic plates were seen driving between the consulate and the consul's residence on the day Mr Khashoggi was last seen.
What has come out of the Pompeo meeting?
The secretary of state has been meeting King Salman, the powerful Crown Prince Mohammed Bin Salman and Foreign Minister Adel al-Jubeir in Riyadh.
State department spokeswoman Heather Nauert said afterwards that the Saudis had agreed on the need for "a thorough, transparent, and timely investigation".
Mr Pompeo thanked the king for his "commitment to a thorough, transparent investigation", Ms Nauert said.
The crown prince welcomed Mr Pompeo with the words: "We are strong and old allies. We face our challenges together."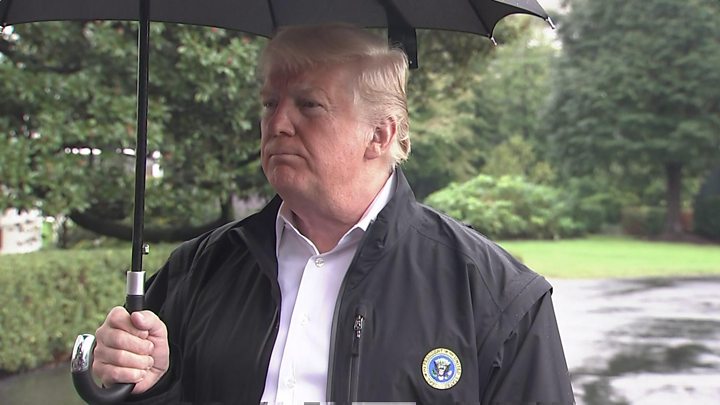 The secretary of state was dispatched to Riyadh on Monday after Mr Trump spoke to King Salman on the phone.
According to Mr Trump, King Salman denied "any knowledge of whatever may have happened 'to our Saudi Arabian citizen'."
The president later told reporters: "The denial was very, very strong. It sounded to me like maybe these could have been rogue killers. Who knows?"
There is a lot at stake given the strength of Saudi-US ties. Mr Trump has already ruled out cancelling a lucrative arms deal, although he did threaten "severe punishment" if the kingdom were found to be responsible for the death.
King Salman ordered an investigation into the missing journalist on Monday. Saudi statements up to now have dismissed allegations of a killing as "baseless" and "lies".
Mr Pompeo is expected in Turkey later.
Reputations may be forever tainted
By Frank Gardner, BBC News
The recent, highly charged exchange of words between Washington and Riyadh now appears to have given way to a mutual search for the least bad explanation. Both countries' leaders know they have an enormous amount to lose if this affair ends up splitting apart their 73-year-old strategic partnership.
Iran, as the regional rival to Saudi Arabia, would be the prime beneficiary if the Saudis were to lose their defensive US umbrella. President Trump is also correct when he says thousands of US jobs would be lost, with China and Russia to be among those lining up to replace them.
Which begs the wider question: is the West's relationship with Saudi Arabia so important that it outweighs the need to condemn and punish what many believe was a state-sponsored murder of a journalist inside a consulate?
Hence the urgent dispatching of US secretary of state for talks with the Saudi leadership. In private there may well be some strong words, in public both countries may want to present a united stand. But one thing is certain: whatever narrative emerges, the international reputation of the Saudi Crown Prince and power-behind-the-throne Mohammed Bin Salman will forever be tainted by this affair.
What have US media said about the Saudi position?
The New York Times and CNN, quoting unnamed sources, reported that Saudi Arabia would acknowledge that Mr Khashoggi's death was the result of an interrogation that went wrong.
The intention had been only to abduct him from Turkey, the sources said.
This may explain in part Mr Trump's "rogue killers" line.
CNN said the Saudis may argue the operation was conducted without clearance and those responsible would be held accountable.
The Khashoggi family in Saudi Arabia issued a statement calling for an "independent and impartial international commission".
What happened with the consulate search?
For the first time since the journalist disappeared two weeks ago, Turkish investigators were allowed to enter the building.
A Saudi team entered first on Monday, followed roughly an hour later by Turkish forensic police.
The Turkish investigators, some wearing overalls, gloves and covered shoes. stayed for about nine hours, leaving in the early hours of Tuesday.
They reportedly took with them samples, including of soil from the consulate garden.
President Recep Tayyip Erdogan told reporters the search would continue.
"My hope is that we can reach conclusions that will give us a reasonable opinion as soon as possible, because the investigation is looking into many things such as toxic materials and those materials being removed by painting them over," he said.
What allegedly happened in Istanbul?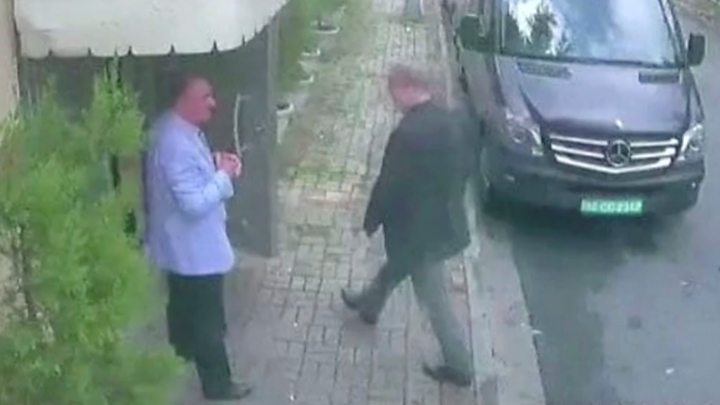 Mr Khashoggi, a critic of the Saudi government who has written for the Washington Post, was last seen walking into the consulate.
Reports suggest an assault and struggle took place in the consulate after Mr Khashoggi went to get paperwork for his forthcoming marriage.
Turkish sources allege he was killed by a 15-strong team of Saudi agents but Riyadh insists that he left the consulate unharmed.
Mr Khashoggi was once an adviser to the Saudi royal family but fell out of favour with the Saudi government and went into self-imposed exile. He is a US resident.


Source BBC News