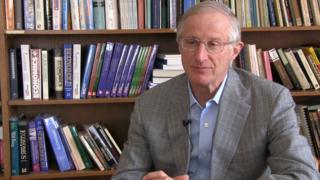 This year's Nobel prize for economics has been awarded to William Nordhaus and Paul Romer for their work on climate change.
The pair's research shows how human activity has caused global temperature to rise over the last 100 years.
The Royal Swedish Academy of Sciences said they had addressed "some of our time's most basic and pressing questions" about sustainable growth.
The duo will receive 9 million Swedish krona (around £841,000).


Source BBC News