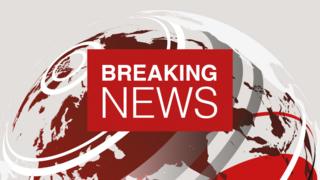 A Chicago police officer is in a critical condition and multiple people are injured after a shootout with a gunman at a hospital.
The gunman reportedly shot at least one victim multiple times outside the city's Mercy Hospital in addition to the police officer.
Police say the suspected gunman has been shot. Officials have not yet confirmed a motive.
The hospital campus is being evacuated and searched for more victims.
The officer has been transported to the University of Chicago for treatment.
This is a breaking news story – more to follow.


Source BBC News