A Kansas man has been found guilty of first-degree murder in the death of a 3-year-old boy whose body was found encased in concrete four months after his death.
Stephen Bodine, 41, of Wichita, was convicted by a jury Wednesday in the May 2017 death of Evan Brewer, the son of his girlfriend, Miranda Miller.
In addition, Bodine was also found guilty of child abuse, aggravated child endangerment and two counts of kidnapping, according to The Associated Press.
Bodine will be sentenced Dec. 17. The murder conviction alone carries a potential sentence of life in prison with parole eligibility after 25 years.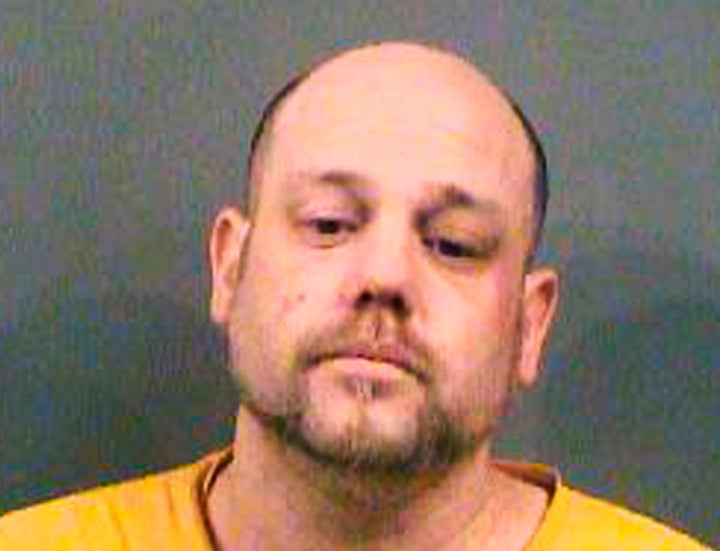 Miller told the court on Monday that Bodine killed her son, but also claimed responsibility for the death since she would abuse Brewer on Bodine's orders, according to local station KWCH TV.
Miller said that on the day the boy died, Bodine took him into the bathroom. When the two came out, Brewer was wet and unresponsive. Though Miller said she tried performing CPR on the child for 45 minutes, she never called 911.
During a preliminary hearing in April, Miller told the court that the next thing she remembered was waking up and asking about her son, according to the AP.
That's when Bodine told her that her son had gone away because they couldn't take care of him anymore, she said.
However, she said that a few days later, Bodine mixed up several bags of concrete in the laundry room and buried the child in it.
"Stephen wanted to hurry up and take care of Evan before he started to smell," she told the court.
The boy's body wasn't found for another four months.
On Monday, Miller became emotional when the prosecution asked her to point out Bodine.
"He murdered my son and ruined my life," she said. "I should have protected my son. I didn't do that. I failed."
Evan's father, Carlo Brewer, praised the verdict but expressed sadness over the cruelty his son had endured.
At the time of Evan's death, Brewer had been fighting for custody and had alerted authorities at least six times that Evan was being abused, according to the AP.
But the boy was never removed from the home.
"[Evan] didn't get to have the imagination like other children, where they think there's monsters in their closets or under their beds," Brewer said, according to the AP. "He had real monsters hiding in his closet."  
Evan Brewer's abuse and subsequent death put the Kansas Department for Children and Families under scrutiny when it was discovered the agency altered records after his death to cover up the fact that an abuse report was never forwarded to an assigned social worker, according to CBS News. 




Source HuffPost