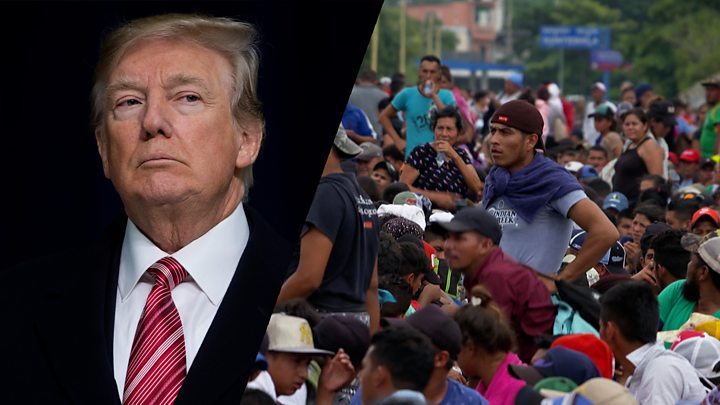 The Pentagon is sending up to 5,200 troops to the border with Mexico to cope with an expected migrant influx.
General Terrence O'Shaughnessy said Operation Faithful Patriot would focus on Texas, Arizona and California.
President Donald Trump earlier said the thousands of Central American migrants heading north would find the US military waiting for them.
There are already 2,100 National Guard members at the border, sent after a previous request by Mr Trump in April.
The figure of 5,200 military personnel, some of whom will be armed, is higher than the 800 troops it was initially predicted would be sent.
The total military deployment means the number of troops at the south-western border will exceed the US troops currently in Syria and Iraq, the Wall Street Journal notes.
Mr Trump tweeted on Monday: "Many Gang Members and some very bad people are mixed into the Caravan heading to our Southern Border.
"Please go back, you will not be admitted into the United States unless you go through the legal process.
This is an invasion of our Country and our Military is waiting for you!"


Source BBC News