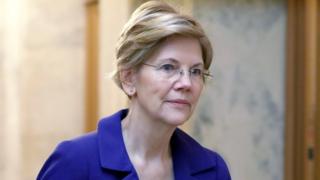 US Democratic Senator Elizabeth Warren has announced that she is establishing an exploratory committee to consider a presidential run in 2020.
The move, the first by a high profile Democrat for 2020, allows Ms Warren, 69, to ramp up her fundraising.
In October, Ms Warren revealed the results of a DNA test she said proved her Native American heritage after she was taunted by President Donald Trump.
It immediately sparked speculation that she would run for the presidency.


Source BBC News