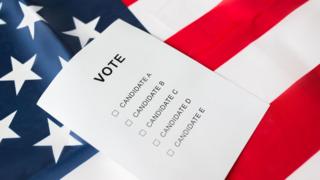 The US mid-term elections in just over two weeks' time will help define the rest of Donald Trump's presidency.
Americans will vote for members of both chambers of Congress, as well as for governors in 36 out of 50 states.
Between now and then, we'll bring you updates and all the best analysis every weekday in this round-up.
Today we look at the mystery of a vanishing candidate, a Trump bump and a beautiful friendship.
One thing that's missing
Here is some advice one Democratic candidate in Arkansas was not expecting to be issuing: don't use your ballot if your candidate is not on it.
Polls were closed for an hour in Garland County when it was discovered that the name of Susan Inman, who is vying to be the Arkansas secretary of state, was mistakenly omitted from ballot papers.
She later called the error a "monumental mistake" and urged the state to adopt a postal vote system.
A formal complaint has been lodged with state electoral regulators.
One big number
President Trump's approval rating has hit a new high in an NBC News/Wall Street Journal poll – 47%, which is the highest it has been in that particular poll since he took office. It is also more than his predecessor Barack Obama had before his first mid-terms.
Many pundits are putting the Trump bump down to the confirmation battle of Supreme Court Justice Brett Kavanaugh.
The president has made these mid-term elections all about him, urging his supporters to imagine he is on the ballot.
We have been asking Americans from a dozen states what impact he has had on them while in office.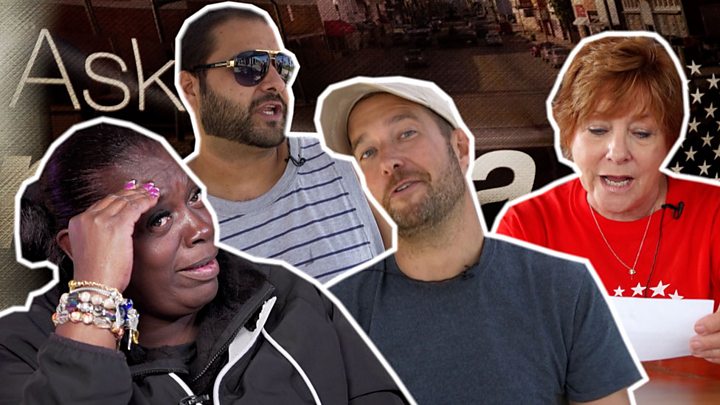 With the president's popularity rising and the polls tightening in some key Senate races, this New York Times columnist considers the prospect of a better-than-expected night for Republicans on 6 November.
One quote
"He's not Lyin' Ted anymore. He's Beautiful Ted."
You know who, on you know who.
Get a room, chaps.




Source BBC News