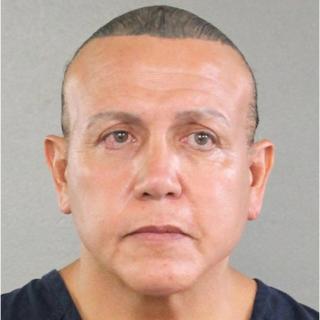 A man who had worked as a road manager for an all-male striptease show has been arrested after a spate of bomb scares across the US.
Authorities say Cesar Sayoc – who was arrested in Florida on Friday – is the prime suspect in the case of a mail-bombing campaign aimed at high-profile US figures critical of President Donald Trump.
Recent days saw a dozen suspected live explosive devices sent to top Democrats, including former President Barack Obama and former Secretary of State Hillary Clinton, as well as individuals outspoken against Mr Trump, such as actor Robert De Niro.
None of these suspected explosives detonated, and no one was injured.
On Friday, federal officials arrested Mr Sayoc outside an auto-parts store in Plantation, Florida, just north of Miami.
He was identified after his fingerprint was discovered on a package sent to Congresswoman Maxine Waters, officials say.
What is Cesar Sayoc's criminal record?
Law enforcement said Mr Sayoc is 56 years old and resides in Aventura, Florida.
In 2002, he was arrested for making a bomb threat in Miami-Dade County, and received one year of probation for the charge.
Mr Sayoc has a lengthy criminal record dating back to 1991 in Broward County, according to clerk records. He was arrested, aged 29, on a theft charge.
In May 2014, he pleaded guilty to charges of grand theft and battery arising from a shoplifting arrest at Macy's department store, court documents indicate.
During his one year of probation, he petitioned the court to be allowed to continue travelling, arguing that it was necessary for his job as a "road manager for a variety of travelling male revue shows".
Documents show he worked for "Chippendales, International Gold Productions, Cesar Palace Royale Burlesques show" and that he had the "potential to earn between $100-$200 a day.
"This has been significantly cut back since been [sic] on probation because of travel restrictions," his petition describes.
"His desire is to be able to continually tour," the petition says. It does not indicate whether his request was successful.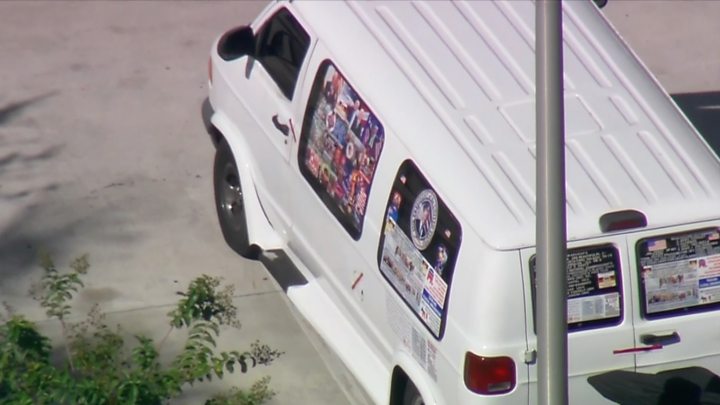 County records show Mr Sayoc, who is described as a white American, was born in Brooklyn, New York.
He is also a registered Republican, US media report.
Mr Sayoc filed for bankruptcy in 2012, court records show, while he was living with his mother.
"Lives w/mom. Has no furniture," reads a hand-written note in his bankruptcy report.
'Crazy van'
Locals in Aventura, Florida have reported seeing his white van, which authorities impounded on Friday.
According to a Department of Justice charging document, the windows of his van was "covered with images including images critical of CNN".
"It struck me because of the crazy conspiratorial stickers covering the windows," David Cypkin told the New York Times after the arrest.
"It was unsettling, and also it seemed to be occupied. Sometimes the door would be ajar or a window would be open, which indicated to me that maybe somebody was living in the van," he continued.
In 1980, he spent three semesters as a student at Brevard College in North Carolina, a university spokeswoman told BBC News.
He did not graduate, the spokeswoman added.
High Point University, which he listed on his LinkedIn CV, told the BBC that he was never enrolled there as a student.


Source BBC News