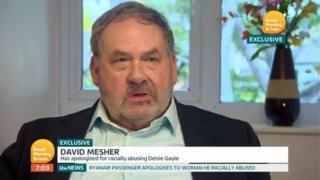 The Ryanair passenger filmed launching a tirade at an elderly woman on a flight has apologised and denied he is a racist.
David Mesher was on a flight from Barcelona to Stansted on 19 October when he began insulting Delsie Gayle.
He told ITV's Good Morning Britain he was "not a racist person by any means" and it was "just a fit of temper at the time".
Mrs Gayle, 77, and her daughter Carol Gayle have rejected his apology.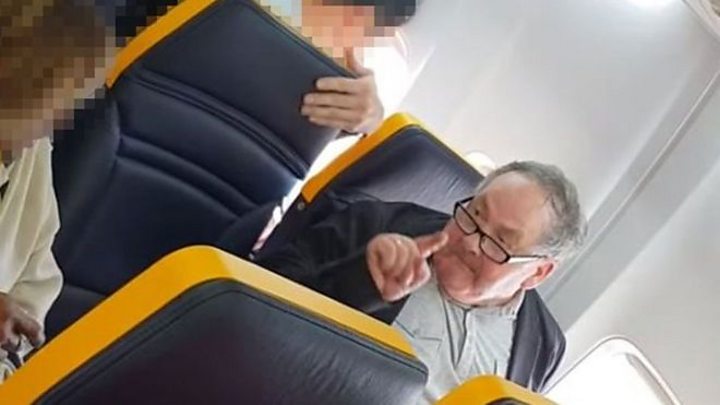 Speaking on Friday, Mr Mesher, from Birmingham, said the dispute with Mrs Gayle began over getting to his seat.
"I probably lost my temper a bit and ordered her to get up," he said.
"I'm not a racist person by any means and it's just a fit of temper at the time, I think.
"I apologise for all the distress you've had there and since."
Asked if she accepted the apology, Mrs Gayle said: "I don't think so. You must forget and forgive but it's going to take a long time for me to get over what he has done to me."
Carol Gayle said: "He says he wasn't racist, he wouldn't be saying words like that if he wasn't racist."
Officers from Essex Police are currently investigating the incident.
The force said it would pass on information to the Spanish authorities in due course, in line with national protocols.
You may also be interested in:
Ryanair has been criticised for its handling of the incident, with a petition calling for the airline to apologise and compensate Mrs Gayle gaining more than 304,000 signatures.


Source BBC News