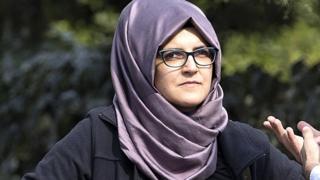 The fiancée of murdered Saudi journalist Jamal Khashoggi says she has declined an invitation to the White House by US President Donald Trump because he is not sincere about investigating the killing.
Hatice Cengiz told Turkish TV she thought the invitation was aimed at influencing public opinion in the US.
Mr Khashoggi was murdered in the Saudi consulate in Istanbul three weeks ago.
Riyadh denies the ruling royal family was involved and blames "rogue agents".
Saudi Arabia had initially denied all knowledge of the journalist's fate and Mr Trump appeared reluctant to push the country over the case, saying he did not want to harm US business interests.
Mr Trump has since said he is "not satisfied" with the Saudi account, adding that sanctions are a possibility but that halting an arms deal would "hurt us more than it would hurt them".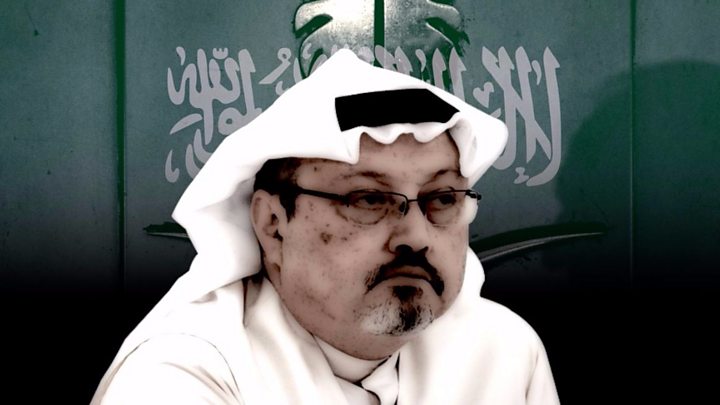 Mr Trump also said it was "possible" Crown Prince Mohammed bin Salman did not know about the killing.
Mr Khashoggi had been an outspoken critic of the crown prince, the country's de factor ruler.
The journalist's body has still not been found and Saudi Arabia's public prosecutor is now saying that Khashoggi's murder was "premeditated".
The US-based writer's eldest son has arrived in the US from Saudi Arabia, along with his family. The Saudi-US citizen had been barred from leaving Saudi Arabia because of his father's criticism of the country's leadership, but this sanction was recently lifted.


Source BBC News