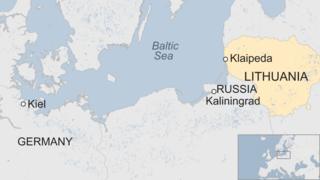 A Lithuanian ferry with 335 people on board has caught fire, officials say.
The fire began while the Regina Seaways vessel was in Russia's exclusive economic zone off Kaliningrad.
The ship was en route from the German port of Kiel to Lithuania's Klaipeda. Unconfirmed reports suggest there was an explosion in the engine room.
All the passengers are safe, and a rescue operation is under way, the officials say. The ferry will be towed to Klaipeda.


Source BBC News