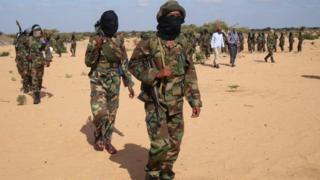 The Somali militant group al-Shabab says it has killed five men they accused of spying, including one British national.
The five men were shot dead in a public execution on Tuesday.
Al-Shabab alleges that three of the men were US spies, according to Reuters news agency, while another was said to be working for the Somali government.
The UK, US and Somali governments have not yet commented on the reports.


Source BBC News