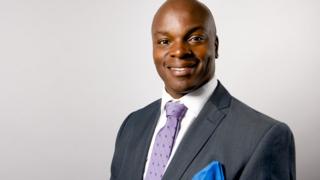 The Tory candidate for the 2020 London mayoral election has called on the Home Office's most senior civil servant to resign over the Windrush scandal.
Shaun Bailey said Sir Philip Rutnam's resignation was necessary to "restore confidence" in the Home Office.
It comes after a report found that Amber Rudd who stepped down as home secretary in April, was let down by her own officials.
The department said it was focussing on putting things right.
The Windrush controversy began when it emerged that some migrants from Commonwealth countries, who were encouraged to settle in the UK from the late 1940s to 1973, were being wrongly declared illegal immigrants.
Ms Rudd came under fire for the government's treatment of the migrants- known as the Windrush generation – and their relatives, and the wider impact of its "hostile environment" policy designed to deter illegal immigration.
The prime minister's advisor on ministers' interests, Sir Alex Allan, carried out an investigation into the row and wrote that Ms Rudd was "not supported as she should have been".
The report, commissioned by Sir Philip, raises concern about senior officials Hugh Ind and Patsy Wilkinson, who have both since left the department, but stops short of criticising Sir Philip.
But Mr Bailey, who is also a London Assembly member, and whose grandfather was part of the Windrush generation, said "change must come to the highest levels of the Home Office", because Sir Philip was "ultimately responsible for the department's ongoing failures".
He said: "It is with regret that I therefore call for the resignation of Sir Philip Rutnam so that confidence can be restored in the Home Office."
Sir Philip told a select committee meeting earlier this month that he felt "personal responsibility" for the way Mr Ind and Ms Wilkinson acted, but denied he "should have done something in real time to prevent it".
A spokesperson for the department said: "The Home Office has apologised to all those affected and the department's priority is to right the wrongs experienced by the Windrush generation.
"A range of action has been taken. A taskforce is supporting all those who arrived in the UK many years ago to demonstrate their right to be here."


Source BBC News