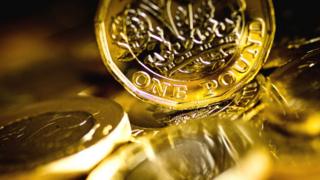 The pound's fall against the dollar and the euro has deepened following Theresa May's assertion after an EU summit that "no deal is better than a bad deal".
Sterling was already trading lower after had EU leaders warned the UK must make compromises on trade and the Irish border to secure a Brexit trade deal.
After the Prime Minister said the UK and EU were at an "impasse" the pound fell further.
The pound dropped from 1% to 1.5% lower against the dollar to $1.3068.
Against the euro, the pound was down 1.1% at €1.1144 after Mrs May's statement.
"The rhetoric that 'no deal is better than a bad deal' is startling, and undermines recent hopes that a deal could be finalised soon," said Hamish Muress, currency analyst at OFX.
Meanwhile, the British Chambers of Commerce (BCC) warned that the possibility of the UK leaving the EU with a trade deal was a big concern for firms.
"Many firms are hugely worried about a messy and disorderly outcome, and the potential impact on their ability to trade and grow. Others could be caught flat-footed. Both sides must make every effort to avoid this scenario," said BCC director general Adam Marshall.
Mrs May's statement followed a cool reception for her Chequers plan at a summit of EU leaders in Salzburg.
She said the two sides were still "a long way apart" on the post-Brexit economic relationship.
The two options being offered by the EU – for the UK to stay in the European Economic Area and customs union or a basic free trade agreement – were not acceptable, she said.


Source BBC News