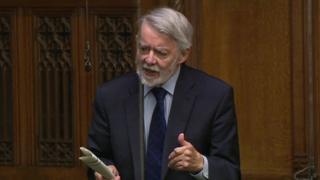 One of the longest-serving Welsh MPs has announced he is to step down after 31 years in Parliament.
Newport West MP Paul Flynn, 83, said failing health meant he will relinquish his seat "as soon as possible".
Labour's Mr Flynn was first elected in 1987 and has won seven elections since then.
He has been outspoken and in 2017, he called on campaigners who want soft drugs legalised to come to Parliament and break the law.


Source BBC News