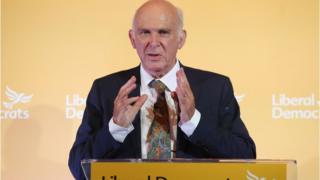 A £100bn "citizens fund" should be created to spread the UK's wealth more evenly, the Liberal Democrat leader Sir Vince Cable is proposing.
He will tell the party's conference it could be built up through wealth taxes and the sale of government assets, such as its stake in Royal Bank of Scotland.
Sir Vince will say it is a "disgrace" taxpayers are yet to be repaid for the RBS bail-out in the financial crisis.
A sovereign wealth fund would bolster public finances, he will add.
The proposed wealth taxes include setting capital gains and income tax at the same levels.
Former Business Secretary Sir Vince will also suggest the introduction of a 25% flat rate of tax relief on pensions to encourage the less well-off to save.
In the months before the financial crisis in 2008 Sir Vince Cable repeatedly warned the then Labour government about high levels of household debt.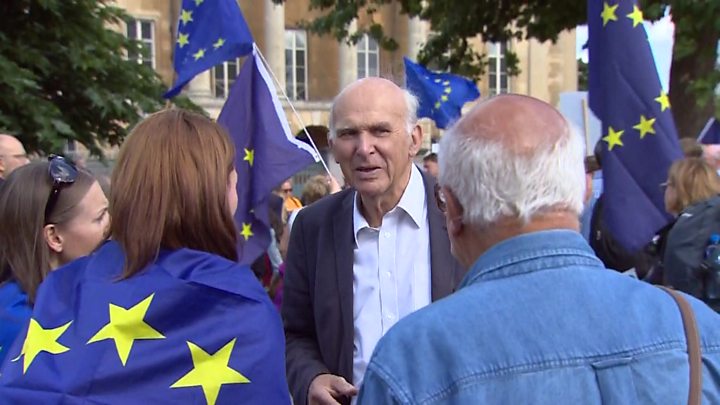 A wealth fund would, he hopes, allow the UK to benefit from returns on investments typically only available to the wealthy and protect the UK from future economic crises.
Speaking to the Press Association ahead of his speech, Sir Vince said: "One of the features of modern society which is pretty unhealthy is that we have a growing concentration of wealth, a growing sense of inequality.
He said: "It is the accumulation of assets which is primarily the issue. We will look at some of the ways you can effectively tax assets and use the proceeds, not to spend on current spending, some of it might go to urgent needs, but, actually, you invest it in the future."
Delegates at the Liberal Democrat conference in Brighton will debate wealth taxes on Tuesday.
BBC political correspondent Jonathan Blake says the policy will be an easy sell to members but it will need to find wider support if the party are to re-emerge from the margins of British politics.


Source BBC News