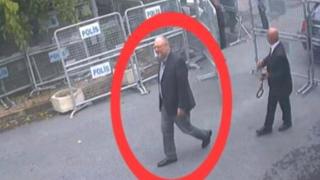 The men suspected of murdering the Saudi journalist Jamal Khashoggi will not be allowed to enter the UK, Theresa May has said.
So far eighteen men have been arrested by the Saudi authorities in connection with the killing in Istanbul.
Mrs May told MPs if any of them had British visas, they would be revoked.
The PM said the claim the journalist had died in a fight was not credible and there was an "urgent need" to establish what had happened.
She is expected to speak to King Salman, the head of Saudi Arabia's ruling family, later.
Two senior officials have been removed from their posts after the Saudi authorities admitted that Mr Khashoggi had died during an incident in its consulate in Istanbul.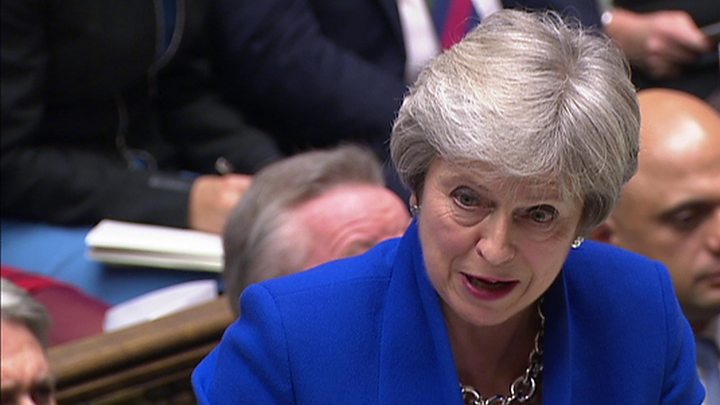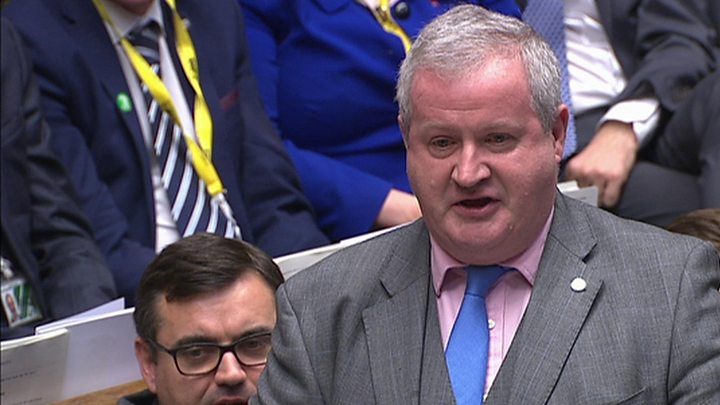 Mrs May told MPs that the Home Secretary, Sajid Javid, was taking action against all suspects to prevent them entering the UK. This follows a similar move by the United States.
The PM also confirmed that no UK minister or official was attending the so-called "Davos in the desert" conference currently taking place in Riyadh.
The event was intended to showcase Saudi Arabia's attempts at domestic reform and attract foreign investment to the country, but has been boycotted by leading politicians and companies.
Downing Street has declined to comment on the number of individuals to whom visa restrictions would apply, but said it was speaking to the US and other allies about its response.
Labour has called for much stronger action against the Saudi authorities, including a ban on all UK arms sales to the desert kingdom and an end to the UK's backing for the Saudi-led bombing campaign against Houthi insurgents in Yemen.
A spokesman for its leader Jeremy Corbyn said Mr Khashoggi's killing was "a shocking act by a dictatorial regime involved in multiple human rights abuses at home and abroad".
The country's de facto ruler, Crown Prince Mohamed bin Salman, is expected to speak publicly about the case for the first time when he addresses the Riyadh gathering later on Wednesday.
He has been widely accused of ordering the murder of the journalist, who was a critic of the ruling House of Saud and the Crown Prince's record in particular.


Source BBC News