The former bandmates reunited backstage when Bey's On the Run II tour stopped in Arlington, Virginia, on Tuesday night. 
In the photo, Luckett, who is expecting her first child with her husband, Tommicus Walker, can be seen embracing the "Everything Is Love" singer. The image is captioned with a single word, "Love."
Beyoncé stuns in a pearl-colored getup with feather accents, while Luckett wears form-fitting leopard print. Both women rest their hands on Luckett's pregnant belly. 
Beyoncé's mother (and corny joke hall of famer) Tina Knowles Lawson also shared the photo on her account, congratulating Luckett on becoming a mother. 
While it may all be "love" now, Beyoncé and Luckett haven't had the smoothest of relationships following Luckett's messy departure from the girl group. 
Luckett exited Destiny's Child after the 1999 release of the group's second, record-breaking album, "Writing On The Wall," amid a contract dispute with Matthew Knowles, Beyoncé's father, who was managing the group at the time. 
She and bandmate LaTavia Roberson claimed Knowles unfairly favored his daughter and Kelly Rowland. They filed a lawsuit against him and their former bandmates that was reportedly settled when Roberson and Luckett walked away with $850,000. 
Luckett and Roberson were replaced by Michelle Williams, who would go on to become a permanent fixture of the famous trio, and by Farrah Franklin, who left shortly after coming aboard.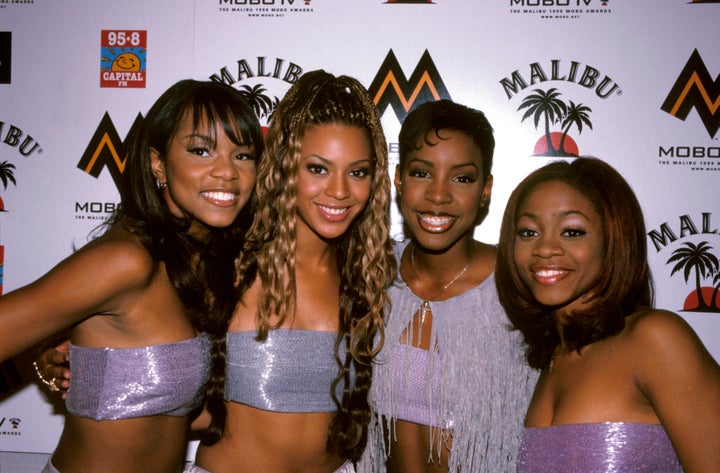 Luckett and Roberson then hit the group with a defamation lawsuit over a lyric in the Grammy-winning hit "Survivor" in 2002, which they claimed painted them in an unflattering light. 
Beyoncé, however, denied that the lyric in question ("You thought that I'd be stressed without you/But I'm chillin'/You thought I wouldn't sell without you/Sold 9 million") had anything to do with her departed bandmates. 
The suit was "amicably resolved" later that year, with all details kept under wraps.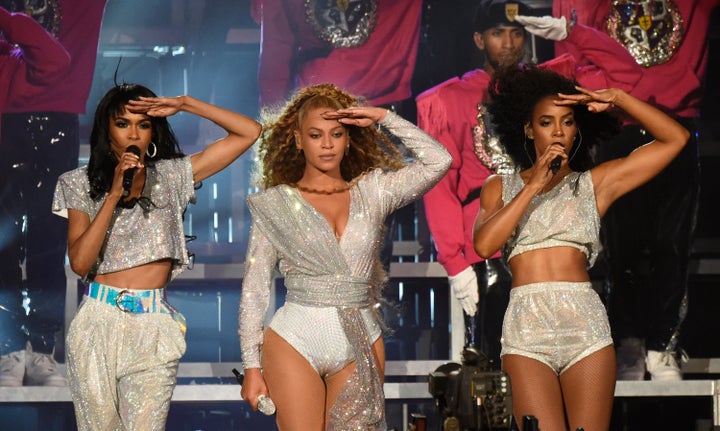 Luckett has seemingly put her issues with the Knowles family to bed since then, although she wasn't included in the group's onstage reunion at Coachella this summer.
"I think the beautiful thing about DC is none of us came into this to use it as a platform to go solo," she told Entertainment Tonight in May. "We were just four girls who wanted to sing. That's it. I think the best thing that you can do is be a team player and play your role."
She added, "We were supportive of each other and that's how it should be. So that's the advice that I would give. If you're going to be in a group, be in a group. And if you're coming in with other intentions then you need to be honest about it upfront."




Source HuffPost